Testimonials
[iFrame src=//www.realself.com/widget/patientengage/181752]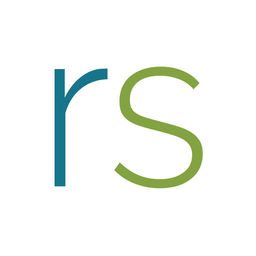 We'd love to hear from you! Please fill out the form below or contact us with your feedback.
"Your wonderful talent gave me the body I've always dreamed of! My operation made such a difference in my life. I wish that this note could express all of the happiness that you have brought to my heart. I look so much better. I feel great. My only problem is that all my old clothes are now way too big on me! Thanks."
E. W.
"My wife was going to write a review of Dr. Varkony, but she suggested I do so as a very satisfied customer's husband. My wife had breast implants put in a long time ago. She was due to have them removed and new implants put in and chose Dr. Varkony to do so. He was great! He made my wife extremely comfortable with the procedure and was great at explaining things to me as well. The surgery went great and he arranged for her to stay the night at a local home staffed by a nurse for post-op patients. A very charming place! Dr. Varkony was excellent with his follow-up and post-op visits.
But ... most of all, I am very happy with the results. Take it from me, as a happy husband, Dr. Varkony does great work!"
Steve G.
"Dr. Varkony is the best local surgeon I've found. I contacted and met with several surgeons before deciding to go with him. The best decision ever! I got one of his wonderful 30-minute surgeries and went from an A cup to a D cup. Great follow ups and everything was included in the price. I highly recommend this doctor to everyone that compliments my wonderful new body!"
Sherry R.
"My experience with DrVarkony was and is exceptional. Not only is DrVarkony an intuitive and gifted plastic surgeon, he has a kind and professional demeanor. I definitely recommend him, and I will go back to him for other procedures. I am thrilled with the difference he has made with my appearance! The office girls are also very nice."
Lisa C.
"I am very happy with the great, natural looking results I got with Dr. Varkony. My friends have given me so many compliments on how great I look. Excellent surgeon!"
Miss S.
"Im 3 days post op from a transaxillary subglandular BA. I look AMAZING! I never ever remotely even thought breast could look this natural, even just a few hours post op (only been 3 days).
Dr Varkony is extremely skillful, confident, he made me feel super comfortable, this was my first cosmetic procedure and i was clueless... his tolerance and patience were very comforting.
The results.... uff... my vocabulary its not wide enough to describe the satisfaction within me.
My breast look natural, more than look, feel natural, i had no bruising, little pain, (only mostly the same day of surgery).
The extraordinary work Dr Varkony performed on me is... just perfect...perfection its the only way to describe it.
THANK YOU A MILLION TIMES!!!"
Susana G.
"Dear Dr. Varkony,
I just wanted to drop you a note so that you know that I feel you are truly an artist. Thank you for giving me the courage and confidence to see the real me through surgery. I am so pleased with my results. My husband can't believe how great I look!!!!!!!!!!"
A. S.
"Dear Dr. Varkony,
I went to the gym 4-5 times a week and was in great shape for a 33-year-old guy. I just couldn't get rid of my love handles. The liposuction I had in your office worked out great. My love handles and stomach are gone- I even have the beginnings of a 6 pack. I have recommended you to all my friends. Thanks again. I mean it."
P. K.
"Dear Dr. Varkony,
My breasts look great! I'm so happy! I love my new look and feel great! I can't believe I didn't have this surgery two years ago. My breasts are so soft and natural my boyfriend has no idea that I have breast implants. You were right- the surgery went well, I had very little pain and was back at work on Monday. I can't thank you enough."
A. M.
"Excellent Dr. Great with handling all my questions and concerns over and over again. Made me feel very comfortable. Also, was quoted one cost, and never paid a dime over it. He was also great about bringing me into the office to track my progress at no extra expense over and over."
Shane T.
"I had a great experience with Dr. Varkony!! I saw several doctors before deciding on him for my tummy tuck. A friend had great results with him about 10 years ago. He is professional, friendly and the results went beyond my expectations. Of all the consultations I did, he was the one who was the most hands on and open to answer my calls with random questions (both before and after my surgery).
I found him to be honest and straight forward about what I needed and what would work best. I have recommended him to friends and family."
Aida C.
"I Love this Dr. great personal care. I had a neck lift and tummy tuck I could not be more pleased. I would go back to him if I ever want anything else done. Beautiful work!"
Niki M.
"I went to see Dr. Varkony after a very disappointing outing to buy a new bikini. I was going on a vacation with some friends from college. I recently lost some weight and my breasts had lost their perkiness. I tried on the soft cup bikinis and the ones with underwires and push up pads. I even tried on one that cost over $100. It looked so good that I didn't want to take it off! I told my friend about the bikini and she said I should do what she did. She had a breast enlargement with DrVarkony.
I knew she had great boobs, but I never realized that she had surgery. I made an appointment to see Dr. Varkony. He made me feel welcome and answered all my questions. I didn't know that the surgery would take only 30 minutes. He explained that I would need a weekend to recover and then I could go back to work. Also, he had a great way to let me determine what size implants I wanted.
I was nervous on the surgery day but Dr. Varkony made me feel reassured, and his staff was awesome! A few days later I was able to see my new breasts in Dr. Varkony's office when he took off the bandage. WOW!!! All the perkiness was back! I looked great!!!
Two of my friends have since had breast enlargements with Dr. Varkony. Another one had liposuction. They are really happy too. For me it was the best decision that I made in a long time. Thanks Dr. Varkony!!"
Chelsea V.
"I booked Dr. Varkony for Botox with a Groupon. I was very apprehensive because I have a fear of needles and have had some bad experiences before, but he was wonderful. He was reassuring, funny and quick. I honestly can say It did not hurt and a few days later I could see the difference. I highly recommend Dr. Varkony ! His staff were exceptional we well."
J.C.
"My mother and I have been coming to Dr. Varkony for over 2 years for Botox and fillers. Dr. Varkony's staff is fantastic. And the doctor is simply an artist. He gives us the most natural looking results. I normally get Botox targeting wrinkles on my forehead and crows feet and fillers for my cheeks and lips. My face always looks flawless, even right after the injections. The way Dr. Varkony performs the injections is almost painless. And being the perfectionist that he is, his final work is simply flawless. If I could give him a 6-star review - I would."
Marina M.
"Both Dr. Varkony and his office staff are great. I highly recommend him for anyone who is looking for a great doctor who does anything from minor to major cosmetic work.
His staff always fit me in with short notice and were very patient and accommodating when I had to reschedule or was late.
I have to admit I was nervous before showing up for my appointment. I had some lines I was self-conscious about but am not ready to have any extreme work done on my face.
That being said, if I were looking to make a dramatic change, Dr. Varkony is still the doctor I would choose because he is highly competent.
In this case, what I wanted done was fairly minor. Dr Varkony was very intuitive about picking up on exact things that made me feel self-conscious. He addressed only those and did not try to oversell me additional procedures in a way that was overbearing or made me feel like I needed them.
Dr. Varkony is personable and friendly and as soon as I met him, he put me at ease. He assured me that nothing he did would appear overly dramatic and h was right - I feel like I look like myself, only a bit younger, which is exactly what I wanted..
He and his staff also made an appointment at short notice for a minor touch-up the week following my initial visit.
I was thrilled with my experience here and plan on going back."
Andria B.
"Dear Dr. Varkony,
Thank you for being so kind, compassionate and professional. You worked a miracle on my face. I am thrilled with the results of my surgery! I would recommend you to anyone!"
C. P.
"Dear Dr. Varkony,
To be honest with you, being a guy, I was somewhat hesitant to have a facelift. A male friend of my wife and I had a facelift by you and looked so great that my wife insisted that I have the same procedure. I'm sure glad I did. You were very professional and made me feel confident and secure in my decision. My facelift looks so natural that most of my friends don't know that I had surgery. They keep saying how great I look but can't understand how these new vitamins I bought make me look so good (!) Thanks for everything."
D. W.
"Dear Dr. Varkony,
I recently got divorced and wanted to look better and feel better about myself so I decided to give myself a facelift as a "present to myself". What a great idea! I look so much younger and energetic according to my friends. I'm even getting asked out by younger men. Of course, I don't let them know they are younger!Seriously though, I really appreciate your caring and thoughtfulness. You did a beautiful job and I am really happy with it. You took fifteen years off my face and neck. Thank you very much."
C. M. C.
"Great service! Great follow up! Great results! Consultation is free and there is no pressure to commit. Staff is informative and walks you through every step. And afterwards there is plenty of follow up to make sure you are doing fine."
Peggy C.
"My Fiancee and I have researched several plastic surgeons in Los Angeles area for a liposuction procedure. After many phone calls and consultations we settled for Dr. Varkony. We both wanted to have the surgery to be ready for the holidays. Dr. Varkony has a comforting personality and a very keen eye. I went in for a stomach and chin liposuction.
The process was as easy as 1-2-3...
I went in for consolation, discussed the surgery, the pricing (which is very reasonable comparing it to the rest I've seen) then set a date.
The day of surgery, the medical staff was so professional and easy going.
A couple hours later I was at home resting and watching TV. Couple days later I was back to take off the garment and I couldn't believe my eyes. Imagine someone just sucked your fat away, as easy as that. I was back to normal life and exactly 7 days after my surgery I was driving with my fiancee and friends to a bar in Hollywood as if nothing happened.
He does call you that evening of the surgery to check on you and see how you doing. Also he sets up a follow-up appointments to see the results and guide you in the right direction. He takes pride in his work and does not like to see it goes to ruin.
Final results: flat stomach, no love handles, and perfect jaw lines... I don't know what to say.
p.s. my friends and family are confused because they can't figure out that I had liposuction.
I hope this review is helpful, give Dr. Steven Varkony a call, you will not be disappointed!"
Mike E.
"Dr. Varkony has performed two very important procedures for me: breast augmentation (saline) and a neck lift/eye rejuvenation (both upper and lower). Both times I was over-the-top pleased with the natural results and excellent care of Dr. Varkony and his staff. Any procedure to the face is absolutely frightening based on all the horrible results I've seen in photos and magazines over the years. Dr. Varkony, however, is a true artist and has a great aesthetic and light touch. I wouldn't trust my face to anyone else. And, after 10 years, my augmentation still looks natural and youthful."
S. N.
"After 20 years of wanting Breast Augmentation, I took the plunge. I met with Dr Varkony for a free consultation. He made me feel so comfortable and confident in his ability that I booked my appt on the spot. I had consultations with 3 other doctors and neither convinced me. He is informative and gives you confidence going forward. He gave me the best option for my specific body and the results by far surpassed what I expected. His pricing was reasonable in mid range in comparison to the others. His office staff is wonderful! Patient, informative and extremely friendly. MaryAnna was there to answer any questions I had, even beyond their normal office hours. Dr. Varkony made my breast dreams come true lol. Natural, Beautiful, simply perfect!"
Katia B.
"Dr Varkony is an excellent plastic surgeon! I am extremely happy with my breast augmentation! Every step from before surgery to after has been pleasant and easy! He is very attentive and and makes himself available when you have any questions. His office manager is absolutely wonderful! She goes out of her way to make sure you are happy! I definitely recommend Dr Varkony!" Yelp review
Tracy C.
"Dr. Varkony and his staff really go that extra mile. Thank you for reassuring me through-out the process without being pushy. Thank you for providing me with all the facts I needed to make my own decision. I couldn't be happier and can definitively recommend Dr. Varkony for all your cosmetic surgery needs!"
Lena H.
"Dr. Varkony and his staff were very, very courteous and professional. His staff went above and beyond to ensure that I was informed and comfortable. I never thought I would be someone seeking any sort of cosmetic surgery so of course I was completely skeptical about the whole process. However, Dr. Varkony was extremely patient with me and the million questions and concerns that I had. I am very pleased with the whole experience from beginning to end. Dr. Varkony knew exactly what sort of results I was after and actually went above and beyond what I had expected during the procedure to achieve those results. He truly wanted me to be a happier individual and it showed in his work as well as his character. Thank you so much to you and your staff."
Matt G.
"Dr. Varkony is very nice, friendly and patient. I enjoyed meeting him and he gave me great service and great advice. His treatment for botox was the most effective, quick and comfortable I have ever experienced. Great service all around- I will be back!"
Sara W.